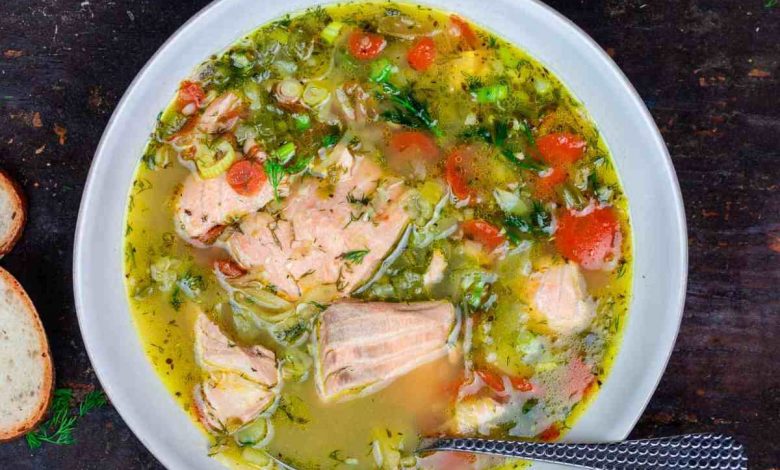 This post is also available in:

Türkçe (Turkish)
We have compiled a practical salmon soup that you can easily make at home with healthy, lightly flavored, simple ingredients.
One of the most important ways to strengthen your immune system while at home is healthy nutrition. When it comes to healthy eating, the first thing that comes to mind is fish. With a delicious fish soup both feast on your table and feast on your stomach; stay healthy and fit as well.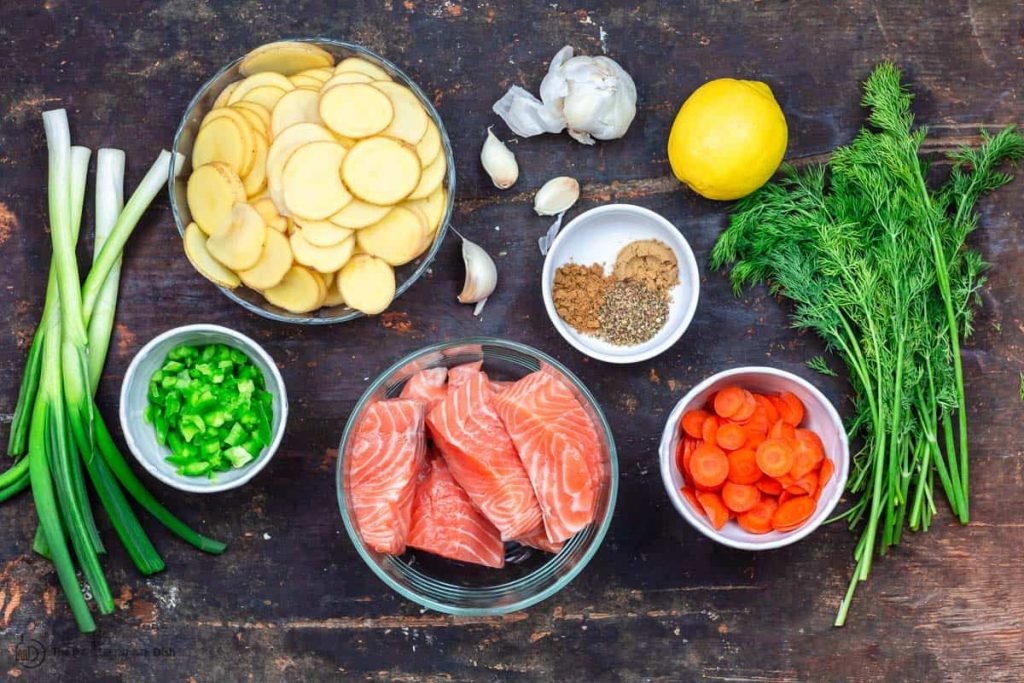 We have compiled for you a delicious salmon soup recipe that you can prepare from preparation to cooking in a total of 25 minutes. Of course you don't have to use salmon. For this recipe, you can also use sea bass, sea bream or trout, which are white meat and can be easily removed.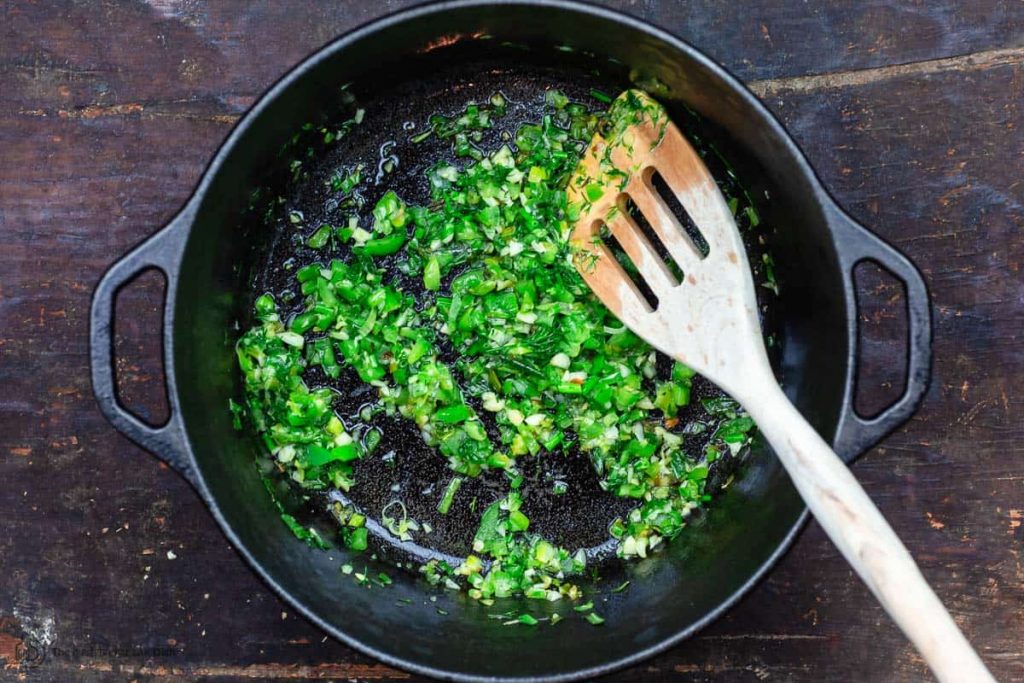 The Key to Delicious Fish Soup
You can cook soup of different fish. The important thing here is the aroma of the broth. If the broth is heavy smelling and intense, no matter how useful it will be, the drinkers will not be very satisfied. Although there is a fish aroma in the water of the soup, it should have a mild taste and should not be very dense. Apart from the vegetables you use, you can also sweeten it with spices, and you can also provide a very mild flavor with lemon. This is especially important if you are making fish soup for children.
The best option for seasoning the water of fish soup is actually fish broth instead of chicken broth. You can use this if you have boiled fish to make fish soup and drained the water and put it in the freezer. We used chicken broth to make it easy for everyone in this recipe. It would be great if you had poured the chicken broth you had boiled before. If this is not the case, you will have to use ready bouillon.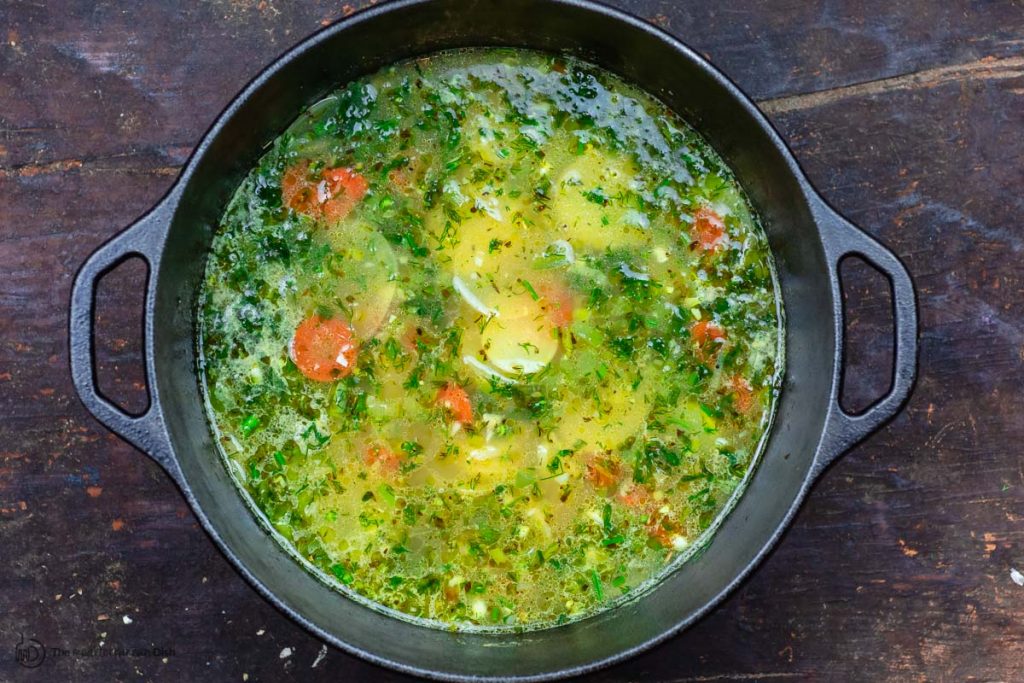 It is also important which fish you use while preparing the fish soup. Generally, fish with white flesh, which can be easily removed and whose aroma is not very dense, is used. In other words, fish such as angler, swallowfish, manure (scorpion fish), salmon, sea bass, sea bream or trout are ideal for soup. Unfortunately, the first three of these counts are no longer easily found.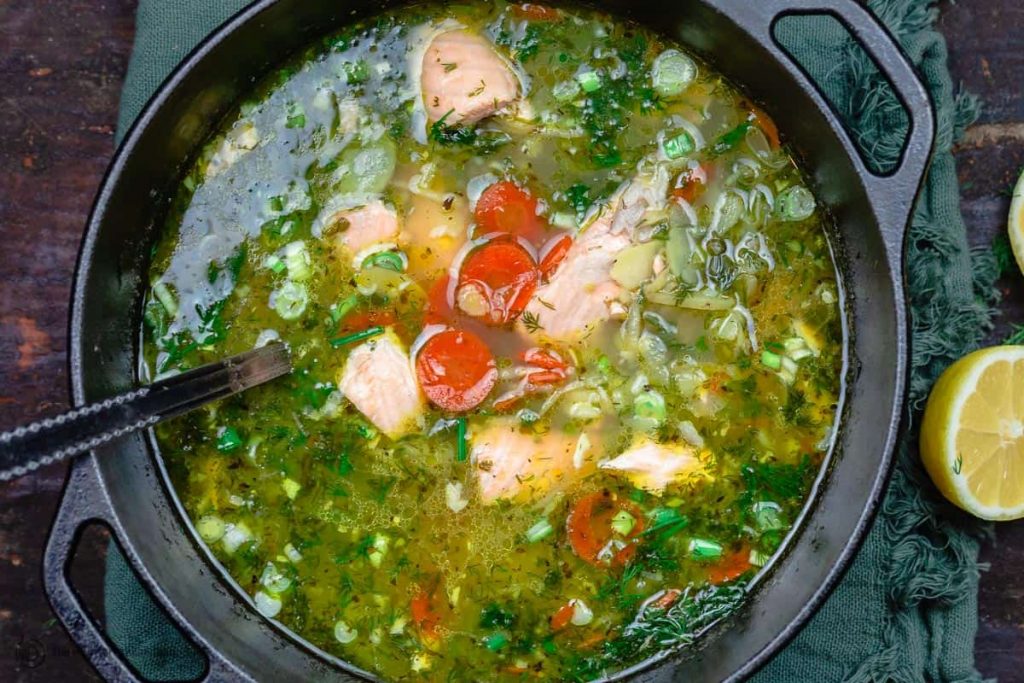 Ingredients
500

gr

Salmon Fillet

Skin and bones removed, cut into large cubes

4

Green onions

chopped

1

green bell pepper

chopped

4

garlic cloves

minced

1

oz

 fresh dill

chopped

1

lb

gold potatoes

thinly sliced into rounds

1

carrot

thinly sliced into rounds

1

lemon

5

cups

low-sodium chicken broth

1

tsp

dry oregano

¾

tsp

ground coriander

½

tsp

ground cumin

salt

black pepper

3

tablespoon

Extra virgin olive oil
Instructions
In a large saucepan, mix green onion, pepper and garlic in 3 tablespoons of olive oil and saute for 3-4 minutes. Add half of the chopped dill and mix a few more rounds.

Add 5 cups of chicken stock. If you do not have chicken broth, you can crush the chicken bouillon in a little water and add it. Add the finely chopped potatoes and carrots.

Add salt, pepper and other spices, close the lid of the pan and cook for 5-6 minutes over medium heat until the potatoes are softened.

Add the salmon flaked pieces. With the lid closed, cook on low heat for about 10-12 minutes until the salmon turn pink or spread slightly when you touch them with a fork.

Add 1 lemon juice and a pinch of grated lemon peel and the remaining chopped dill and mix and turn off the heat. You can serve it after resting it for 10 minutes. Bon Appetit (:
Notes
Salmon is a fast-cooking fish and you do not need to cook it for too long. It is enough to be boiled for 10 minutes. If it spreads slightly when you touch it with the tip of the fork, you will know it is cooked.
It is real fish water that will give the real flavor instead of chicken broth. If there is fish water that you have boiled and strained before and put in the freezer, I would say use it. Likewise, you can use your chicken broth that you have stored in the refrigerator. If there is none then you can use instant bouillon.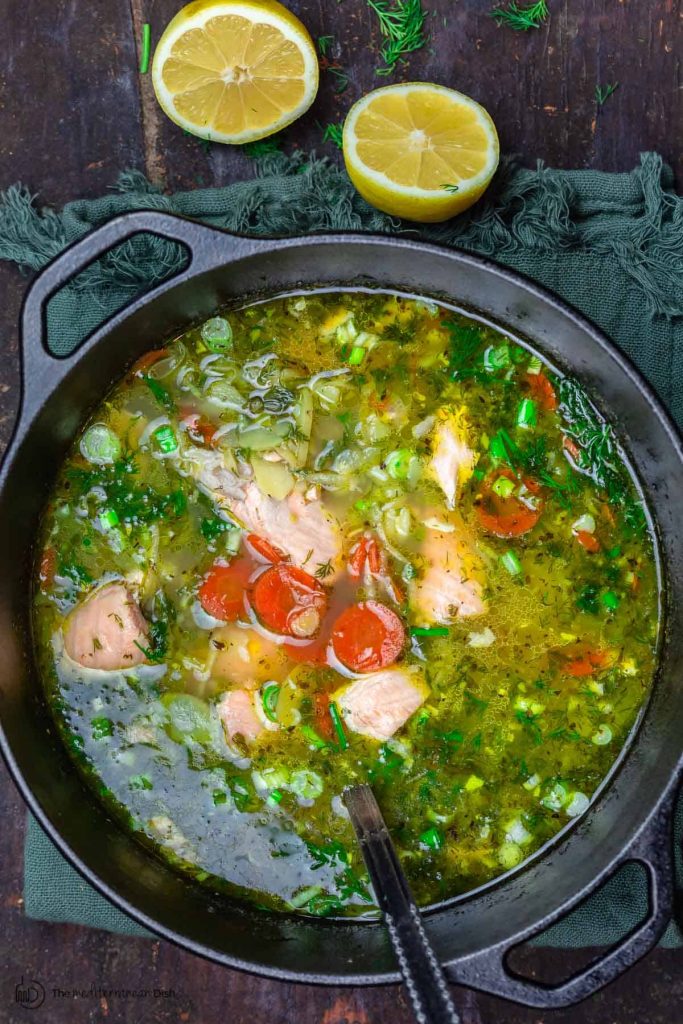 Source: https://www.themediterraneandish.com/salmon-soup/