Those who are sensitive to the smell of fish may even give up cooking fish at home so that the fish smell does not permeate the house, stove, oven or pan. For this reason, do not give up on fish, which we need to consume at least twice a week for a healthy diet. Don't worry, it can be easily overcome with a few tricks.
The house we live in is an American kitchen, that is, the living room and the kitchen are together, and we cook fish every week. Sometimes we cook fish in a pan, sometimes in an oven, and sometimes in a cast iron skillet. And my wife and little son, who are very sensitive to smell, have not once complained. How Does? Here are some tips for you (:
The smell of each fish is different, depending on the type and cooking method. For example, the smell of mullet, hake or anchovy is more intense than that of sea bass or trout. Likewise, the smell of frying is much stronger than baking in the oven. You will learn these as you experience them a little.
You will not have to worry about how get rid of the smell of fish in the house with a few tricks that you will apply while cooking fish or pay attention to afterwards.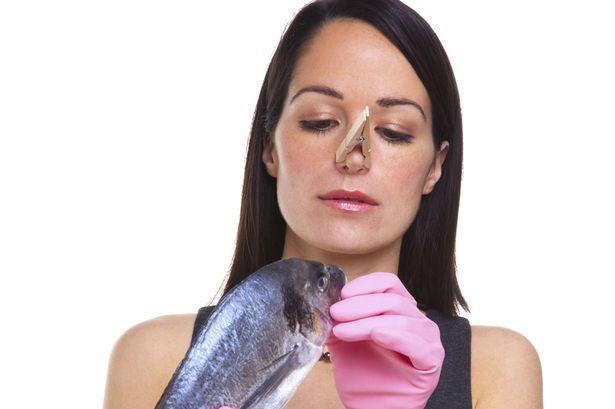 In order not to get fishy smell in the house:
First of all, for less smell, my advice to you is to cook the fish in the oven or steam-steak it. It is both healthier and less fragrant.
The vegetables and spices you add to the fish will both add flavor and reduce odor. For example, you can put bay leaves, onion and carrot slices next to the fish and minimize the odor while setting a perfect table. I would definitely say check out the Baked Sea Bass Recipe title (:
You can easily prevent the fish from sticking to the tray and the oil from burning and emitting a bad odor by using greaseproof paper while cooking fish in the oven. In addition, if you wrap the fish with greaseproof paper, there will be almost no smell.
If you have fried, pour boiling water into the pan immediately before sitting on the table, shake and pour. Fill with hot water again and close the lid. Because as the oil waits in the pan, its smell intensifies, the oil solidifies and it becomes much more difficult to clean. Also, if you have windows, balcony doors, etc. in your kitchen, be sure to open them so that the smell can disperse more easily.
Add half a tea glass of fabric softener and water to a small saucepan and bring it to a boil. Turn off the stove 1 minute after it starts to boil. You get rid of the irritating odor in the house and your house smells good. Just don't put too much softener or boil it for too long, otherwise its smell will get heavy after a while.
While frying fish in the pan, you can put a few sprigs of parsley or bay leaves into the frying oil. You can also light a few scented candles.
You can cook it by putting bay leaves between the fish.
After frying, you can pour water, a little vinegar, lemon juice and peels, cinnamon sticks, cloves and bay leaves into the pot and boil it.
After the cooking process is finished, you can light a fresh-smelling incense.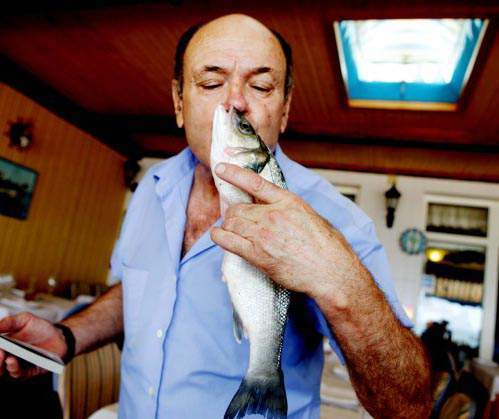 If you rub your hands with the remaining lemons to get rid of the fishy smell that permeates your hands after a meal and then wash them, you can easily get rid of the fishy smell that has permeated your hands.
Do not give up on a food that is so important for your health just because of the smell.